This article contains information about Ace Attorney media that has been released only in Japan.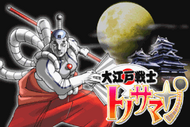 The information in this article comes from a game, demo, or other media that has been released in Japan, but not in any predominantly English-speaking country. The subject of this article has not been officially revealed for English versions of this media. English versions of this content are only available through unofficial translations, and names from these unofficial translations are not being used. More information on this can be found here.

If you have personal experience with the item of media in question, you can help the Ace Attorney Wiki by improving on this article. Please heed the manual of style when adding information.
Viridian Green
was the victim of an attempted murder in
Ryūnosuke Naruhodō
's second case during his
time
in
London
.
Revenge for a deceased lover
Edit
Prior to Sōseki Natsume moving into the Garrideb's flat, Viridian Green was engaged to the previous owner of that flat, art student Duncan Ross. However, Ross ended up dying due to gasoline asphyxiation while living there, leaving Green overcome with grief.
Initially thinking it was an accident, Green became suspicious of tenant William Petenshy after overhearing Natsume speak about the "hauntings" in his flat. After purchasing a bottle of strychnine black market, she put her plan into action. Sending Petenshy a letter about knowing vital information about Ross's death, she asked him to meet her at a nearby pub to lure him out of his bedroom. Once he left, she snuck into his room, and coated the lamp line used to kill Ross with the strychnine.
Victim by chance
Edit
Main article: The Adventure of the Clouded Kokoro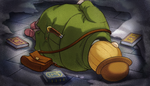 However, on her way out, a book entitled The Adventure of the Lion's Mane landed in front of her. Curious, she bent over to pick it up, but was then struck in the back by a knife thrown by Joan Garrideb during a fight with John Garrideb. Policeman Patrick O'Malley found the body in his patrolling area, he moved it across the street so he could go his wedding anniversary with his wife. Because of this incident, she was placed in a coma for several days, not waking up until the case's end.
Facing the truth
Edit
Main article: The Memoirs of the Clouded Kokoro
Personality
Edit
Green has a very gloomy outlook on life, more than likely induced by the death of her fiancé, Duncan Ross. She is very apologetic for things that are not her fault, and is a bit of a nervous wreck.
Both "Viridian" (a shade of green) and "Green" are likely references to the color of her attire.
Development
Edit
References
Edit
↑ Bolt Storm. "New DGS2 information from Famitsu and 4Gamer" Records Forums. Retrieved on 2017-06-02..
Pleeeeeeeease expand meeeeeeee!
This article is a stub or is otherwise incomplete. You can help the Ace Attorney Wiki by expanding it.
Ad blocker interference detected!
Wikia is a free-to-use site that makes money from advertising. We have a modified experience for viewers using ad blockers

Wikia is not accessible if you've made further modifications. Remove the custom ad blocker rule(s) and the page will load as expected.