This article contains information about Ace Attorney media that has been
recently released and thus likely contains spoilers!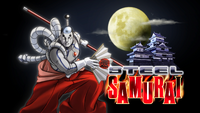 The information in this article comes from a game, demo, or other media that has been recently released worldwide. This article may need input from an editor who has personal experience with the media in question. If you have, you can help the Ace Attorney Wiki by expanding this article. Please heed the manual of style when adding information.

Readers of this page should be aware that this article likely contains MAJOR SPOILERS concerning the media in question.

You have been warned!
Paht Rohl
Link to the template page
Occupation
Monk-in-training (lapsed)
Treasure guard ( - April 23, 2028)
Names in other languages
Japanese

*

(romanization written with the given name first)

ミーマ・ワルヒト (Mima Waruhito)
Biological information
Reckoned birth year(s)

(this is for age comparison purposes, and so may look odd; click on the question mark for details)

?
1996
Documented age range

(as recorded in court record profiles and case files)

32

*

(The Foreign Turnabout)

Status

*

(last known)

Deceased (April 23, 2028)
Eye color
Brown
Hair color
Black
Height

*

(from official guidebooks)

??? cm
Associates
Family
Unnamed parents (deceased)
Unnamed siblings
Friends
Ahlbi Ur'gaid
Affiliates
Khura'in (homeland)
Miscellaneous
Debut episode
The Foreign Turnabout
Mr. Rohl encouraged me to never give up. "Ahlbi, you train hard and make sure you become a monk one day! Don't end up like me," he'd say.
Paht Rohl
 was a treasure guard in
Khura'in
who was tasked with keeping watch over the Founder's Orb.
[1]
He was
murdered
in the line of duty, with
Ahlbi Ur'gaid
being accused of the crime.
[2]
[3]
[4]
Main article: The Foreign Turnabout
Unknown to Ur'gaid, Rohl was impoverished due to a large number of siblings, being forced into a life of professional burglary in order to support his family. At some point, he decided to take the Founder's Orb by stealing its box. Unknown to him, the Orb was already stolen by Pees'lubn Andistan'dhin on the orders of Inga Karkhuul Khura'in. When Rohl was infiltrating the storeroom, he encountered Ur'gaid and drew a gun on him, unaware that Andistan'dhin had discovered him, and realized that if someone were to figure out another way of opening the box, then the Orb's previous theft would have been discovered, and so Rohl was murdered by use of one of Andistan'dhin's dahmalans.
Personality
Edit
Rohl was described by Ur'gaid as a kind man who often gave him good advice. Due to their similar backgrounds, Rohl expressed concern for Ur'gaid and told him to work hard to become a monk, not wanting the boy to have to stoop to crime like him.
His Japanese name, "Mima Waruhito" (ミーマ・ワルヒト), may potentially come from the phrase "aru hito mite", which translates to "seeing some people", a reference to his occupation as a guard watching out for suspicious-looking individuals. Alternatively, it could come from "mimawaru hito", which roughly translates to "patrolman" or "person who makes rounds".
His English name is a pun on the word "patrol".
References
Edit
Pleeeeeeeease expand meeeeeeee!
This article is a stub or is otherwise incomplete. You can help the Ace Attorney Wiki by expanding it.