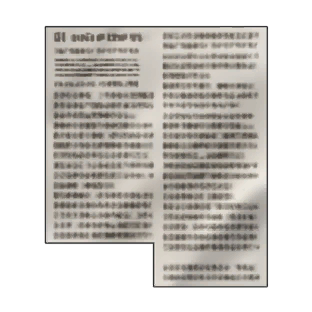 A newspaper clipping that belonged to Mia Fey. The clipping is an article from a newspaper about an attempted murder that occurred at the District Court on August 27, 2013.
*Murder in the Courthouse?

Very little is being disclosed at this time, since the victim of yesterday's incident in the District Courthouse cafeteria is said to have been a lawyer. However, police are questioning the 19 year-old female college student who was sitting with the victim.
Pleeeeeeeease expand meeeeeeee!
This article is a stub or is otherwise incomplete. You can help the Ace Attorney Wiki by expanding it.
Ad blocker interference detected!
Wikia is a free-to-use site that makes money from advertising. We have a modified experience for viewers using ad blockers

Wikia is not accessible if you've made further modifications. Remove the custom ad blocker rule(s) and the page will load as expected.