This article contains information about Ace Attorney media that has been
recently released and thus likely contains spoilers!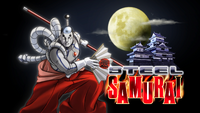 The information in this article comes from a game, demo, or other media that has been recently released worldwide. This article may need input from an editor who has personal experience with the media in question. If you have, you can help the Ace Attorney Wiki by expanding this article. Please heed the manual of style when adding information.

Readers of this page should be aware that this article likely contains MAJOR SPOILERS concerning the media in question.

You have been warned!
Manov Mistree
Link to the template page
Occupation
Magician (2026 - April 27, 2028)
Names in other languages
Japanese

*

(romanization written with the given name first)

伏樹 直人 (Naohito Fushigi)
Mr. メンヨー (Mr. Menyo)

*

(stage name)

Biological information
Reckoned birth year(s)

(this is for age comparison purposes, and so may look odd; click on the question mark for details)

?
1998
Documented age range

(as recorded in court record profiles and case files)

30

*

(age at debut)

Status

*

(last known)

Deceased (April 27, 2028)
Eye color
Black
Hair color
Black
Height

*

(from official guidebooks)

??? cm
Associates
Family
None mentioned
Friends
None mentioned
Affiliates
Trucy Wright (prank target and fellow magician)
Roger Retinz (mentor)
Bonny de Famme (fellow magician)
Betty de Famme (fellow magician)
Miscellaneous
Debut episode
The Magical Turnabout
Manov Mistree was the second Mr. Reus, who was the murder victim of a plot to defame Trucy Wright during her television debut "Trucy in Gramarye-Land".
Main article: The Magical Turnabout
He was trained by Roger Retinz to to be the second Mr. Reus in a plot to prank Trucy. Mistree, being such a fan of Mr. Reus, agreed whole-heartedly. However, he was killed by Retinz during to the show by adding a well-placed sword in Mistree's pulley system so he would be stabbed in a plot to accuse Trucy Wright of murder and destroy hers and the Gramarye's reputation.
His Japanese stage name comes from the word Menyō (面妖), meaning "strange" or "suspicious."
His Japanese real name comes from fushigi na hito (不思議な人), which means "a strange person."
His English stage name, "Mr. Reus", is a play on "mysterious". It also may be a play on the word "Ruse" meaning to trick/deceive someone.
His English real name means "man of mystery."
Pleeeeeeeease expand meeeeeeee!
This article is a stub or is otherwise incomplete. You can help the Ace Attorney Wiki by expanding it.