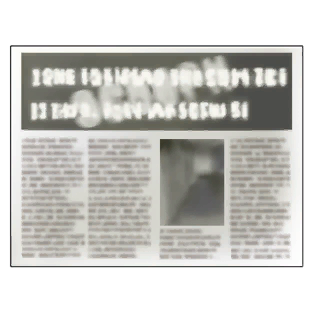 A magazine clipping given to Phoenix Wright by Will Powers. The clipping is an article from a tabloid called "Gossip Land", and speculates about a romantic relationship between the Jammin' Ninja actor Juan Corrida and a manager who is only referred to by the initials "A.A.".
*Jammin' Midnight Rendezvous!?*

A super-star in an ultra-hot, mega-secret
love scandal!?

Reliable sources say that Juan Corrida
has been getting in close with the
mysterious, yet beautiful manager to the
stars, Ms. A.A.!
Pleeeeeeeease expand meeeeeeee!
This article is a stub or is otherwise incomplete. You can help the Ace Attorney Wiki by expanding it.
Ad blocker interference detected!
Wikia is a free-to-use site that makes money from advertising. We have a modified experience for viewers using ad blockers

Wikia is not accessible if you've made further modifications. Remove the custom ad blocker rule(s) and the page will load as expected.