This article contains information about Ace Attorney media that has been
recently released and thus likely contains spoilers!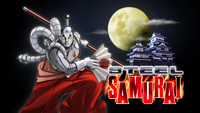 The information in this article comes from a game, demo, or other media that has been recently released worldwide. This article may need input from an editor who has personal experience with the media in question. If you have, you can help the Ace Attorney Wiki by expanding this article. Please heed the manual of style when adding information.

Readers of this page should be aware that this article likely contains MAJOR SPOILERS concerning the media in question.

You have been warned!
The Holy Mother guides our souls, and Lady Kee'ra keeps the peace with her dagger.
Lady Kee'ra (whose real name was Ihmsan) was the co-founder of the Kingdom of Khura'in in the 7th century along with her older sister, with the latter coming to be revered in the country as the "Holy Mother". While Kee'ra lacked her sister's ability to channel spirits, it was said that none were her equal when it came to wielding a dagger.
"Kee'ra", her English name, is a play on "killer".
Pleeeeeeeease expand meeeeeeee!
This article is a stub or is otherwise incomplete. You can help the Ace Attorney Wiki by expanding it.
Ad blocker interference detected!
Wikia is a free-to-use site that makes money from advertising. We have a modified experience for viewers using ad blockers

Wikia is not accessible if you've made further modifications. Remove the custom ad blocker rule(s) and the page will load as expected.