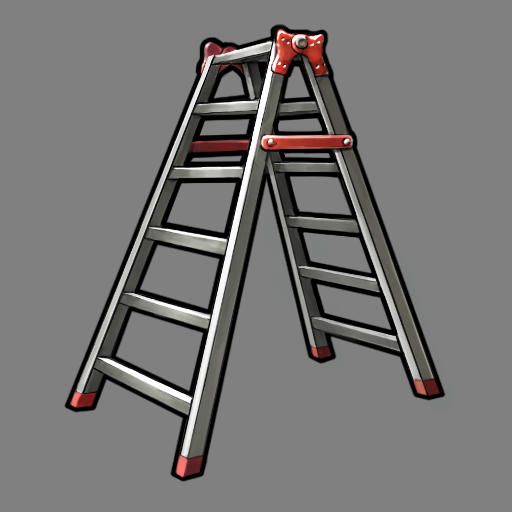 A conversation between the protagonist and his assistant about the difference between a ladder and a stepladder is a recurring joke in the Ace Attorney series that has appeared in every game in the series to date, with the exception of Dai Gyakuten Saiban: Naruhodō Ryūnosuke no Bōken.
The first instance was in Turnabout Samurai, the third case of Phoenix Wright: Ace Attorney, with a stepladder reappearing in at least one location in each game to date, sometimes in several locations, for the sole purpose of continuing the "tradition". Upon examination, the protagonist and a partner character engage in an argument on the usage of the words "ladder" and "stepladder", and the difference between them. One usually accuses the other of being too absorbed in the details instead of looking at the big picture and realizing that stepladders and other ladders serve roughly the same function. The latter's response to this varies. Similar gags involving other items have been used on occasion over the series.
In its original incarnations, Phoenix Wright makes the distinction and Maya Fey tells him to "stop judging things based on narrow-minded cultural assumptions". However, in later instances of the gag, the protagonist fills Maya Fey's role.
Although such a conversation does not directly occur in the crossover Professor Layton vs. Phoenix Wright: Ace Attorney, two references are made to the recurring joke.
Note: This ladder is actually not a stepladder.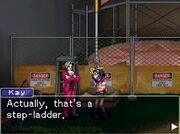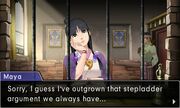 Non-ladder/stepladder variations
Edit