This article contains information about Ace Attorney media that has been released only in Japan.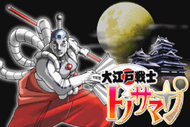 The information in this article comes from a game, demo, or other media that has been released in Japan, but not in any predominantly English-speaking country. The subject of this article has not been officially revealed for English versions of this media. English versions of this content are only available through unofficial translations, and names from these unofficial translations are not being used. More information on this can be found here.

If you have personal experience with the item of media in question, you can help the Ace Attorney Wiki by improving on this article. Please heed the manual of style when adding information.
For other characters called Iris, please see Iris (disambiguation).
Iris Watson
Link to the template page

Aliases/nicknames

Spritely Doctor

*

(Japanese launch trailer)

Occupation
Medical practitioner
Assistant to Sherlock Holmes
Author
Names in other languages
Japanese

*

(romanization written with the given name first)

アイリス ワトソン (Iris Watson)
アイリスちゃん (Iris-chan)

*

(by Ryuunosuke Naruhodou)


アイリスさま (Iris-sama)

*

(by Susato Mikotoba)


アイリス (Iris)

*

(by Sherlock Holmes and Gina Lestrade)


お嬢さま (Ojou-sama)

*

(by Tobias Gregson; lit. Miss)
Biological information
Reckoned birth year(s)

(this is for age comparison purposes, and so may look odd; click on the question mark for details)

?
1890
Documented age range

(as recorded in court record profiles and case files)

10

*

(age at debut)

Status

*

(last known)

Alive
Eye color
Green
Hair color
Pink
Height

*

(from official guidebooks)

3'11"; 120[1] cm
Associates
Family
John H. Watson (father; deceased)
Friends
Sherlock Holmes (partner)
Gina Lestrade
Affiliates
Ryūnosuke Naruhodō
Susato Mikotoba
Actors
Japanese

*

(romanization written with the given name first)

Misaki Kuno[2]
Miscellaneous
Debut episode
The Adventure of the Runaway Room
Leitmotif
"Iris Watson ~ A Little Biographer"
So, my stories have found an audience even in the Orient?
Iris Watson is a child prodigy who lives with the renowned detective Sherlock Holmes. Despite being only ten years old, she holds a medical PhD and is the author of The Adventures of Sherlock Holmes series of novels.[3]
Meeting the Orient fans
Edit
Main articles: The Adventure of the Runaway Room and The Adventure of the Clouded Kokoro 
Investigation with Naruhodō
Edit
Main article: The Adventure of the Unspeakable Story
Development
Edit
Iris Watson is a modification of the literary character of Dr. John Watson, who is the close friend, assistant, and sometime flatmate of Sherlock Holmes in Arthur Conan Doyle's original novels.
Iris Watson was described to Kazuya Nuri as a "genius girl". Nuri worked gothic and mad scientist elements into her design to illustrate this. She and Sherlock Holmes were designed to look good on the screen together.[4]
Pleeeeeeeease expand meeeeeeee!
This article is a stub or is otherwise incomplete. You can help the Ace Attorney Wiki by expanding it.
References
Edit