Eureka!
Talk

0
814pages on
this wiki
This article contains information about Ace Attorney media that has been released
only in Japan.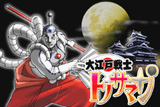 The information in this article comes from a game, demo, or other item of Ace Attorney-related media that has been released in Japan but not in any predominantly English-speaking country. The subject of this article has been officially revealed for English versions of this media, so all information should be written with the English version's context in mind. Because Japanese-only content is prone to mistranslations, the information presented in this page comes with no confidence of its accuracy.

This article may need input from an editor who has personal experience with the item of media in question. If you have, you can help the Ace Attorney Wiki by expanding this article. Please heed the manual of style when adding information.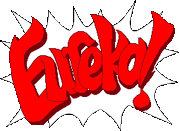 "Eureka!" is an interjection used by Miles Edgeworth in Ace Attorney Investigations: Miles Edgeworth and Gyakuten Kenji 2 when he works out a clue at a crime scene. His father, Gregory Edgeworth, also used it for the same reasons.
Hershel Layton uses it in place of "Take that!" when presenting evidence.
Other languages
Edit
"Eureka!" only has voice acting and speech bubbles for Japanese and English. This is due to Ace Attorney Investigations: Miles Edgeworth not being localized in any other language, unlike previous Ace Attorney games.
Eureka is an interjection used to celebrate a discovery, a transliteration of a word most famously attributed to the Greek scientist Archimedes. The word comes from the Ancient Greek word "heúrēka" (εὕρηκα), meaning "I have found (it)".