This article contains information about Ace Attorney media that has been
recently released and thus likely contains spoilers!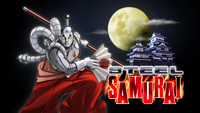 The information in this article comes from a game, demo, or other media that has been recently released worldwide. This article may need input from an editor who has personal experience with the media in question. If you have, you can help the Ace Attorney Wiki by expanding this article. Please heed the manual of style when adding information.

Readers of this page should be aware that this article likely contains MAJOR SPOILERS concerning the media in question.

You have been warned!
Pleeeeeeeease expand meeeeeeee!
This article is a stub or is otherwise incomplete. You can help the Ace Attorney Wiki by expanding it.
...but when I heard a princess would be visiting... I imagined she'd be as gentle and kind as "Your Benevolence" suggests.
Apollo Justice: Asinine Attorney
is the second non-canon, "what-if" short story scenarios in
Phoenix Wright: Ace Attorney: Spirit of Justice
.
Apollo Justice
and
Klavier Gavin
accompany Princess
Rayfa Padma Khura'in
on a trip to the
United States
, but when Rayfa wishes to stay in the country another day, her requests are denied. In response, she goes to the courthouse to testify about what she would like to see. To this end, Justice ends up calling
Athena Cykes
and
Trucy Wright
for help.
Rayfa's dream destination
Edit
While Athena Cykes has the day off, Apollo Justice; a defense attorney at the Wright Anything Agency, has been requested by his boss Phoenix Wright to show Khura'inese princess Rayfa Padma Khura'in around the United States. Also showing her around is prosecutor Klavier Gavin, who is getting paid for it because it is "official business". After witnessing a trial (upon which she comments that it is vastly different when compared to the more "solemn" trials of Khura'in), she reveals that she wishes to extend her stay so that she can visit her "dream destination", a location she saw on TV. She then presents Apollo with various brochures she picked up at the airport. Gavin calls Khura'inese justice minister Inga Karkhuul Khura'in to let him know of her intentions. He denies the request however, as Rayfa is needed back in Khura'in to perform her judicial duties. In order to determine whether she can stay or not, she re-enters the courtroom, demanding Justice to stand at the defense's bench and Gavin at the prosecutor's bench. Although the presiding Judge is initially shocked, he soon allows such a mock trial. Rayfa then testifies about her dream destination.
References to other cases
Edit
Ad blocker interference detected!
Wikia is a free-to-use site that makes money from advertising. We have a modified experience for viewers using ad blockers

Wikia is not accessible if you've made further modifications. Remove the custom ad blocker rule(s) and the page will load as expected.